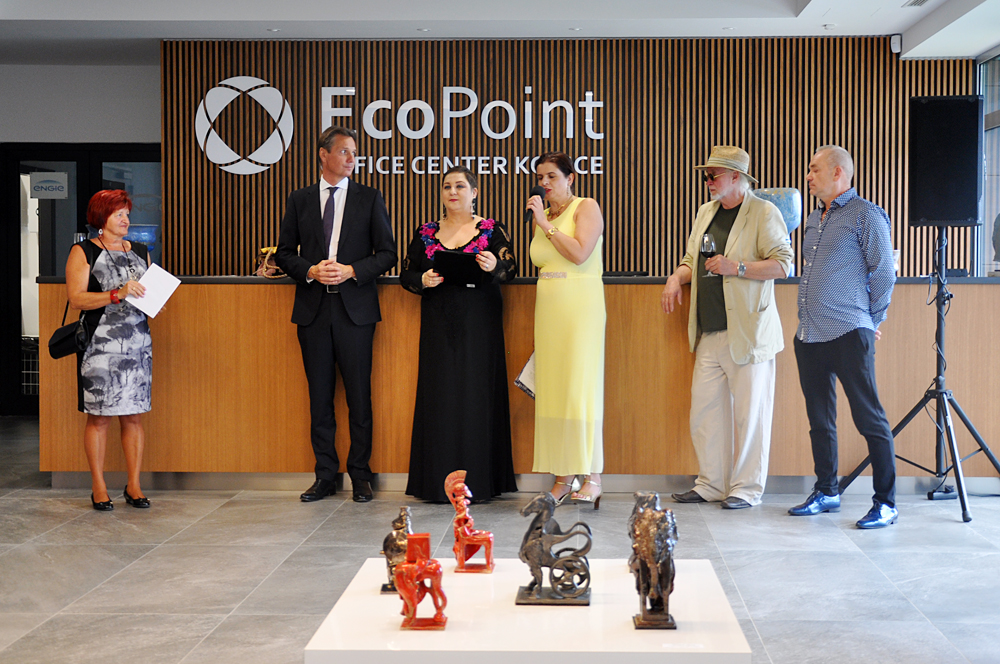 Opening of the exhibition CERAMIC AND WOOD DIALOGUE in EcoPoint2
In cooperation with the Adela Art Gallery, on the occasion of the opening ceremony of the second building of the EcoPoint Office Center, we organized an opening of the exhibition under the title DIALÓG KERAMIKY A DREVA (CERAMIC AND WOOD DIALOGUE) with the creation of the academic sculptor and painter Jan Eckert from the Czech Republic and the artistic carver Jan Nus from Slovakia.
The exhibition presents both authors, their relationship to nature, the space around us and the reflection of man, natural motifs and shapes in their works of art.
Nowadays, the number of oncological diseases is on the rise in Slovakia, and therefore we have decided, in cooperation with Adela Art Gallery, to donate the non-profit organization Europacolon to help oncology patients. This time, we decided to encourage patients in the form of relaxation workshops to at least for a while forget their diagnosis.